WELCOME TO MY ONLINE YOGA PLATFORM ... LET´S SHARE THE INCREDIBLE POWER OF YOGA TOGETHER.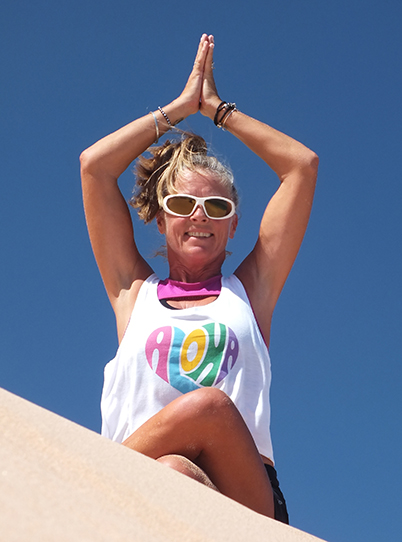 I have been teaching Yoga, Yin Yoga and Stand Up Paddleboard Yoga for many years on the beautiful Greek Island of Kos. Over this time I have made many new friends and beautiful connections, sharing the power of yoga, which unites us all.
On so many occasions I have been asked to give online classes, so that my students can still feel connected - to the island, to me and to themselves! 
Along came Covid 19 and the ideal opportunity for me to build the platform and start the new project. A blessing in disguise ... 
None of us can know how the 2020 season will be, indeed how the future will be, and I know that many who were hoping to visit have had their plans changed. 
So my hope is that this platform will connect us all from afar, and I am really happy to still be able to share yoga classes with you in this way.